Work takes up a huge part of our lives, and we strive to make it as fulfilling and enjoyable as possible. We strive to create an environment where all AMBOSSians can show up as their authentic selves. We're driven by making lasting connections with our colleagues that go beyond the time we spend working together at AMBOSS.
We AMBOSSians are a curious, humble group who are united by our desire to change the world for the better. We are focused individuals and not afraid of working hard, but also know how important it is to switch off once the day is done.
We're building a healthy business. We started by building a product that future doctors needed to succeed, leading to a proven business model that has generated revenue since early on. Now, we're taking steps on a path to profitability while continuing to build the products millions of doctors use to provide the best possible care. We're not focused on growth for growth's sake, but on investing in the right things at the right time.
An international company
And we speak
20+ languages
We are generous team players
The greatness of a team depends on the generosity of each individual. We give without expecting anything in return. Rather than pointing fingers, we ask how we can contribute to making things better. We give credit where credit is due, and offer praise generously. We know that our greatest successes are a team effort, not the work of lone achievers.
We value substance over style "Mehr Sein als Schein"
We believe that really smart people are humble. If we don't know something, we don't pretend we do. We celebrate who we are, and we're comfortable being transparent about our individual strengths and weaknesses. We're impressed by people who don't need to impress or pretend. And we value what's right, not when we're right.
We are hungry for impact
We're passionate about what we do, proud of what we achieve, and hungry for more. We're curious and never stop exploring. There's no such thing as "business as usual" because yesterday's success is today's baseline. We're audacious. While we respect a challenge, we aren't intimidated one. If it's really important, we'll find a way – not an excuse.
Our values
With Dr. Meike Schmidt, Director of Operations
Fitbit or gym membership
We believe regular physical fitness improves your mental health and work performance.
30 days vacation in Germany, 22 in the US
Plus a company-wide day off, purpose day off, and an extra tenure holiday after every 2 years. Lots of time to disconnect, rest, and relax make work more enjoyable.
Bike subscription or transit pass
We want you to start the day right by making it easy to get to the office or around town.
Relocation support
We provide new AMBOSSians moving to an office hub with relocation support.
AMBOSSteria
Great relationships are built when eating together. We provide food, coffee and drinks in all of our offices, and breakfast and lunch in Berlin every day.
Individual learning budget
Personal and professional development are key to fulfillment at work. Decide with your manager what skills you'll gain.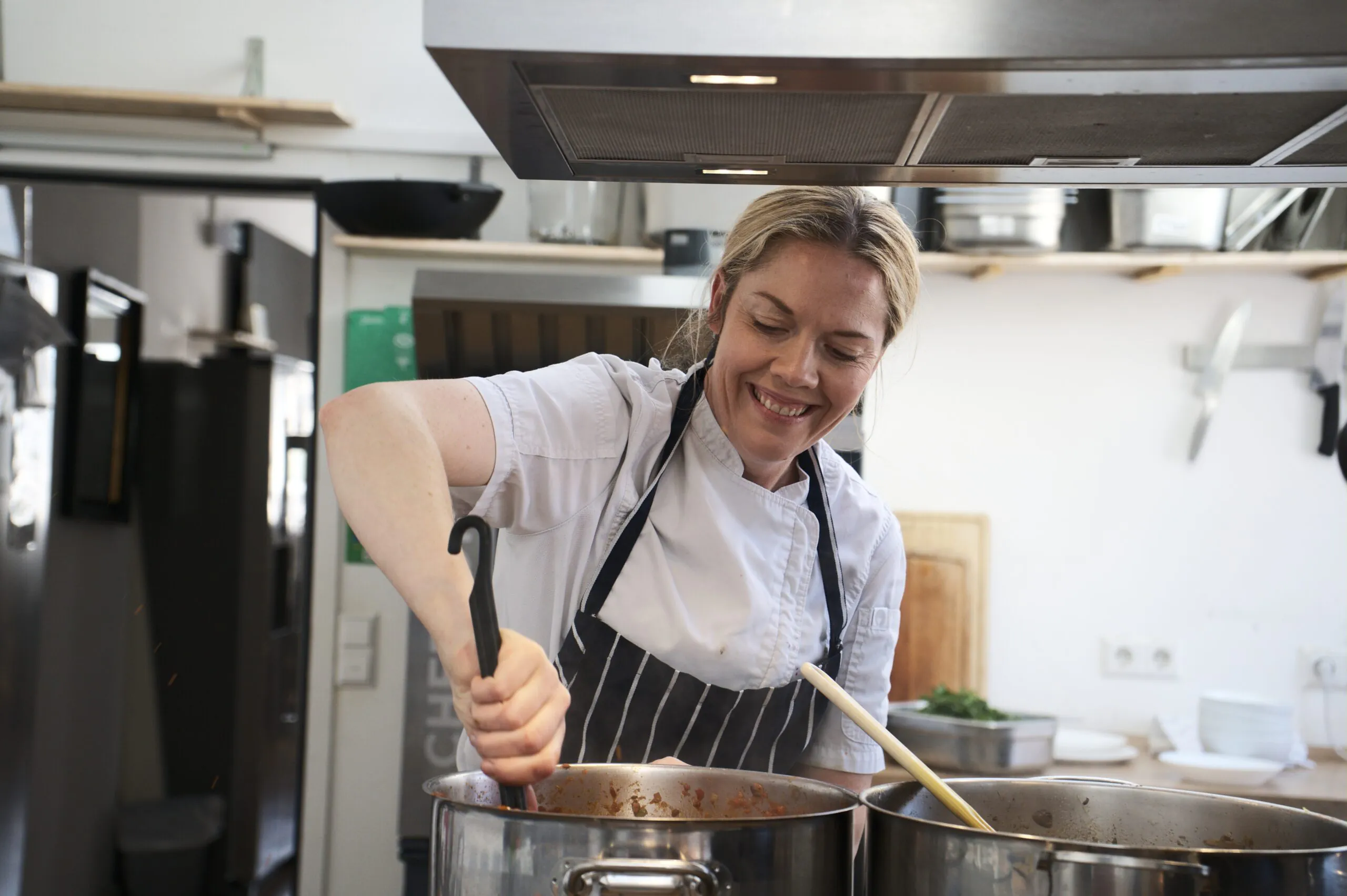 AMBOSSteria
Great relationships are built when eating together. That's one of the reasons we're working with Melissa, Catering Manager in Berlin, who prepares healthy breakfasts and lunches for the Berlin offices every day. In Cologne, lunch is prepared weekly, and the fridges are always stocked in New York.
AMBOSS daycare
We believe family-friendly workplaces are essential to the future of work. We provide the support working parents need to succeed in their jobs and build their families.
The AMBOSS Kita opened in 2020, and is run by Natia, Suzanne, and Celeste. It allows parents to go back to work without the stress of finding a Kita in the city. Attentive daycare teachers have built a safe and inspiring space to care for and teach the little ones.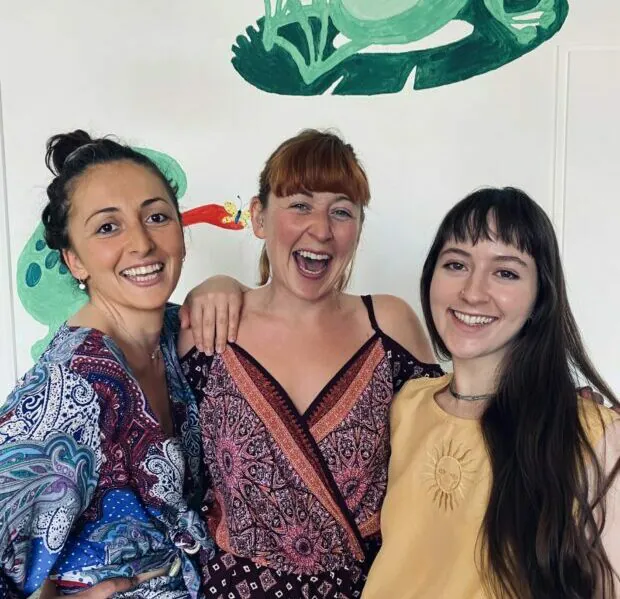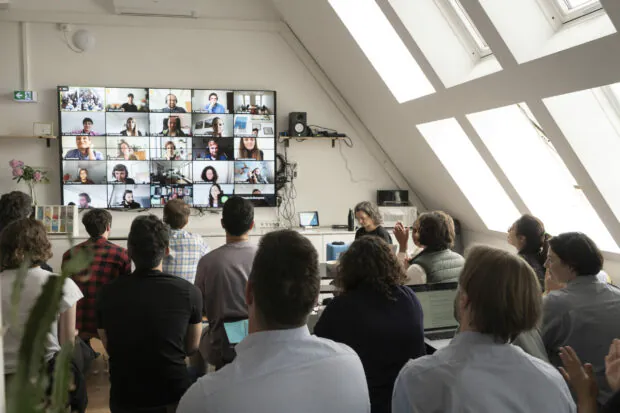 Internal Events
Cross-functional learning and professional development are two cornerstones of the AMBOSS culture. We run an annual lecture series inspired by current events, monthly Dev lunches, regular AMAs with leadership, public speaking training, internships, training on the AMBOSS product, and company all-hands to keep the knowledge flowing across the company. We also get together for office barbecues and to play (or cheer) for the AMBOSS football and volleyball teams in Berlin.
Latest Blog Articles
The latest updates from inside AMBOSS
VIEW ALL POSTS