Where creativity and
collaboration shine.
After years of running remote offices in Bergamo and South Africa, having a year-round hub in Cagliari for teams to work together in a new environment was needed. We encourage AMBOSSians to spend time going for hikes, relaxing on the beach, and getting to know each other outside of the office.
These strong relationships with individuals on different teams builds on our low hierarchy culture and makes cross-functional work more effective and efficient.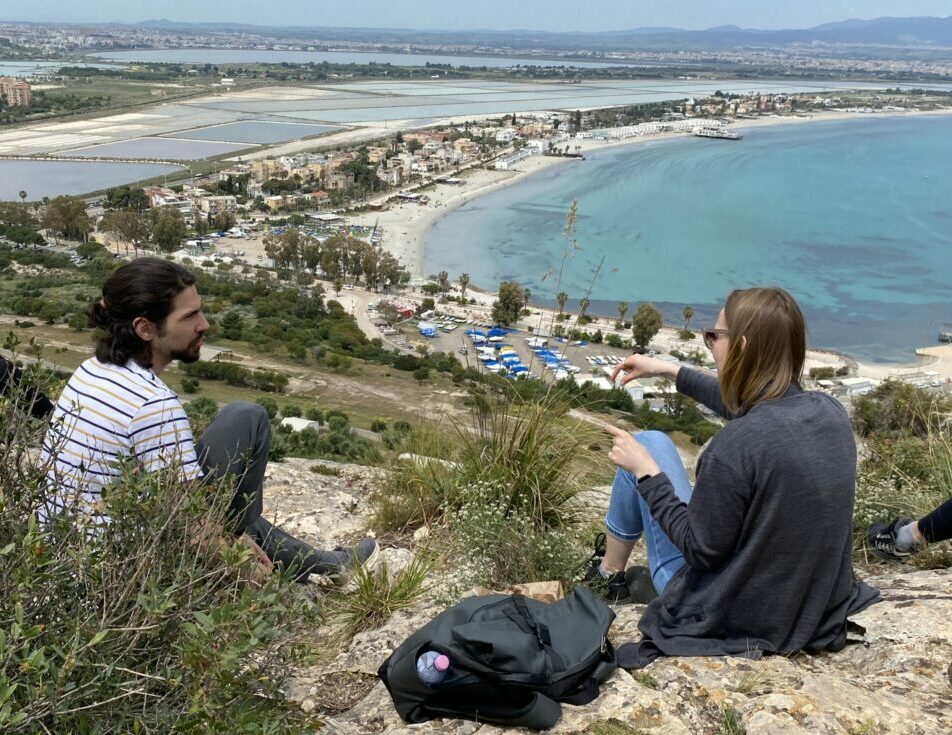 Great things happen when folks from different teams come together.
Since 2021, the AMBOSS Alata office in the heart of Cagliari, the capital of Sardinia, is open to all AMBOSSians looking to continue working while living a slightly different lifestyle and daily routine. Teams are also encouraged to book offsites here at least once per year, using the yearly budget specifically for team events.
With a view of the marina, the AMBOSS Alata office is in downtown Cagliari. The perfect location for exploring a city that has a close-knit community feel everywhere you go. In 2023, we're planning to provide a few days of childcare, so parents can also enjoy the office.
Life in Cagliari
We're invested in creating an enjoyable environment at work, because we spend so much of our lives working. Having a permanent, remote office on a Mediterranean island that AMBOSSians can visit whenever they like is just one way.
We're building a culture around hiring great people who are aligned with the company's mission, and having fun at work. We really want to have our cake and eat it too.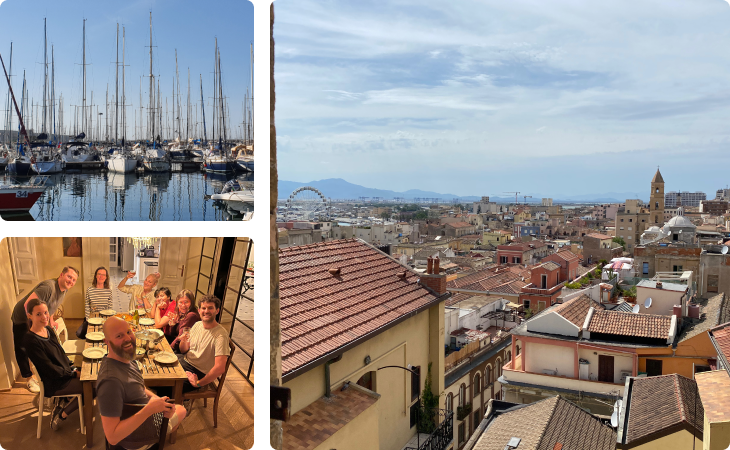 Open Roles in Cagliari
There are currently no open roles with the filters you've chosen. If something is in line with your interest and expertise, but not in your location or department, we'd love to see your application.
VIEW ALL