The AMBOSS headquarters
and our biggest office.
Almost every team has someone based in Berlin. A hub for research and development where doctors, engineers, user researchers, product managers and designers work on cross-functional teams together. The marketing, sales, international roadshow and customer support teams spread the word about AMBOSS and support our existing customers. And every strong team needs a strong team supporting the growth and maintenance of the business — our people and finance teams based here do that for all AMBOSSians worldwide.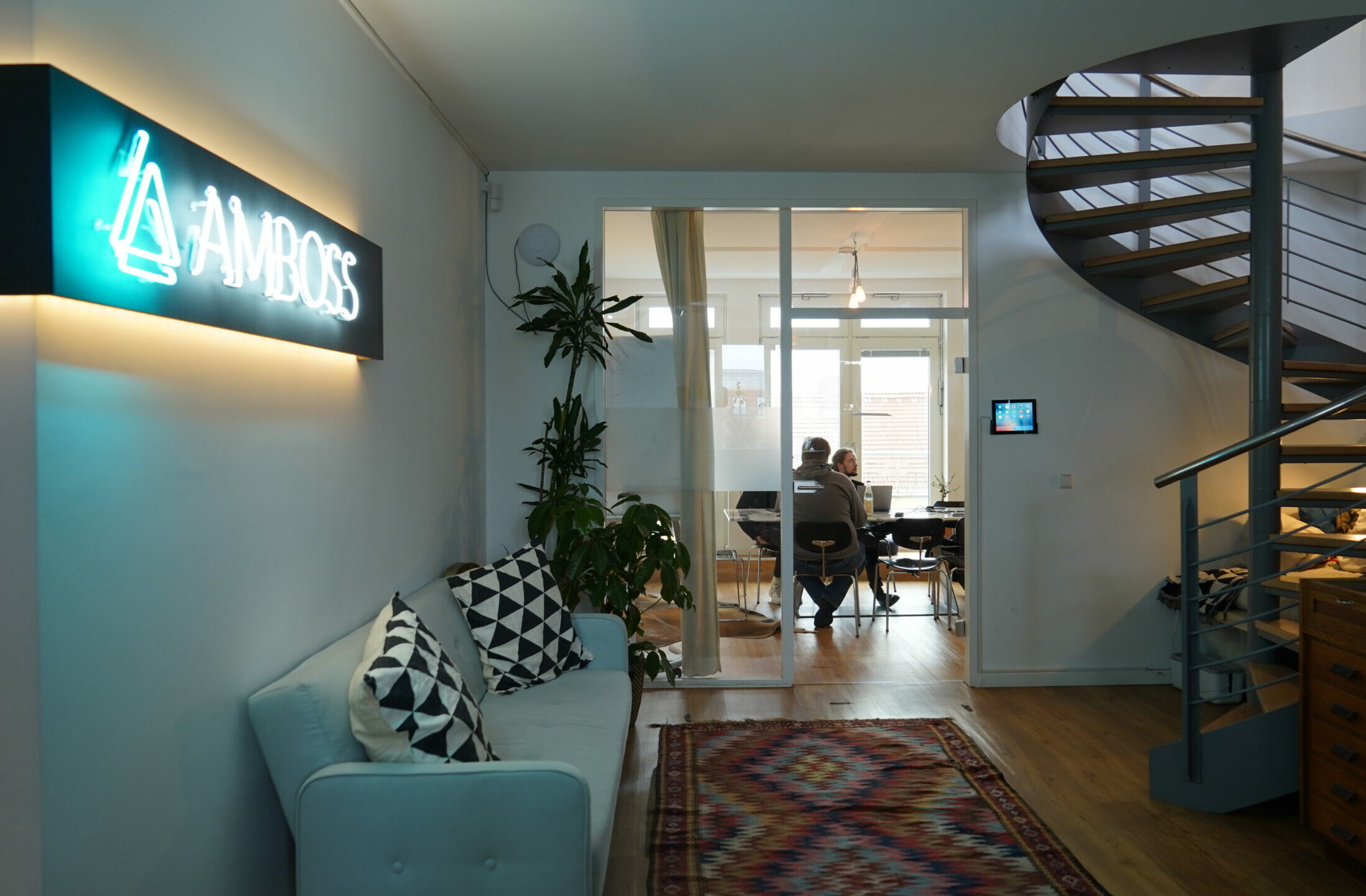 A kind and curious group, you're bound to make a great new friend over lunch or at the coffee machine in the Berlin office.
Though we started in Cologne, it didn't take long to open our office in Berlin, the international hub for startups and tech talent in the heart of Europe. Located a few minutes walk from Alexanderplatz, the AMBOSS Berlin office is on Torstrasse.
Life in Berlin
The grassroots energy of the city that doesn't hesitate to stand up for what it believes in, is something you'll find within every AMBOSSian — no matter where they're working from.