Our hub for
success in the US.
New York is an East Coast hub for both business and medicine. Opened in 2017, New York was the first AMBOSS office outside of Germany, and supports students and clinicians across the US using the AMBOSS product.
Engineering and product teams regularly meet with existing and future customers here to make sure we're building products that solve the unique challenges clinicians face in the US. Campus roadshow teams meet in New York and head on the road to visit the world's leading medical institutions to spread the word about the AMBOSS product. Customer Support makes sure existing AMBOSS customers get the best experience from using the product.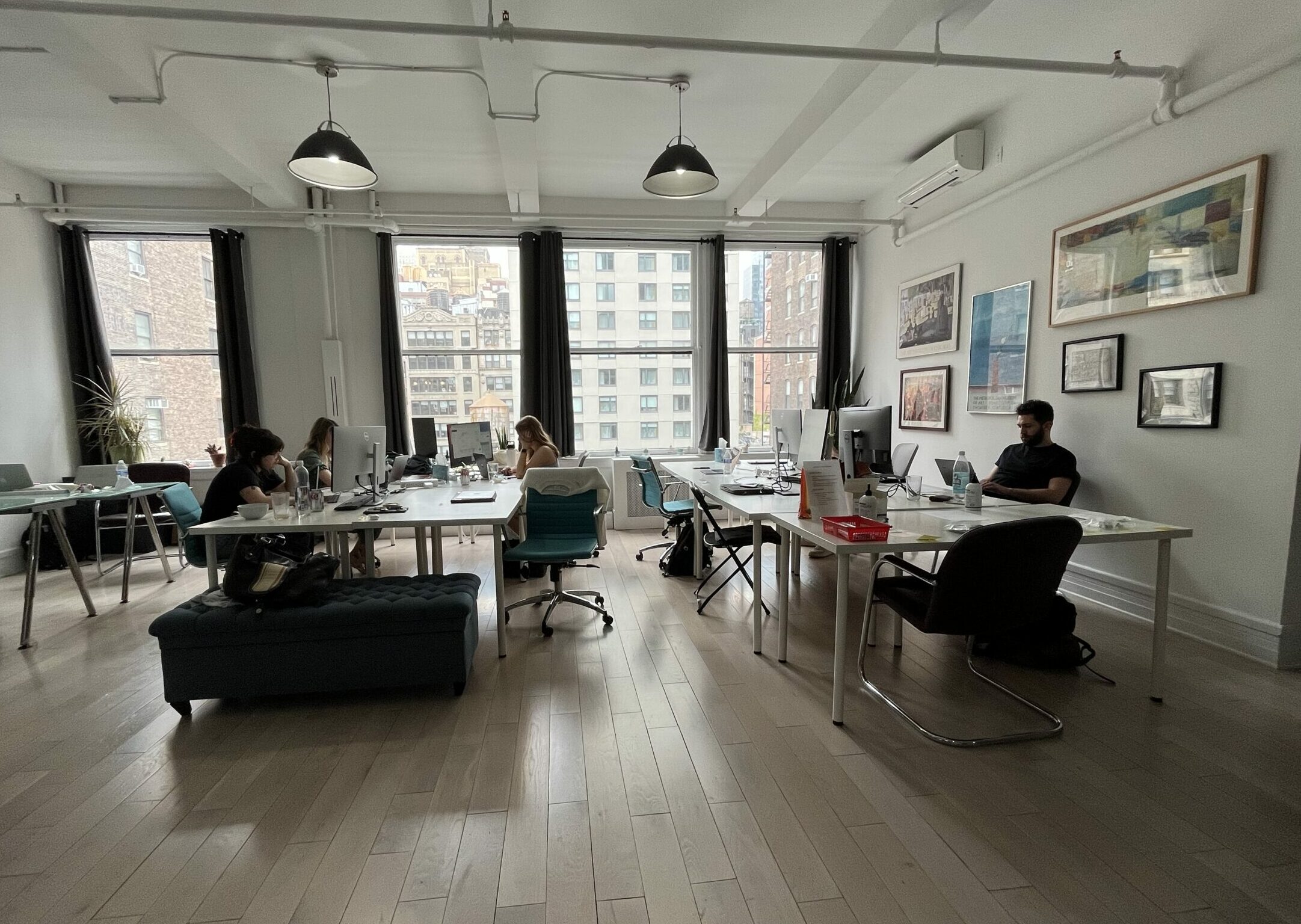 Bringing the humble and hard-working AMBOSS attitude to the Big Apple.
We're just getting started in New York, and there are lots of interesting challenges to work on, no matter which team you're working with. Our US user base is growing, and we're working hard to support even more future doctors with their unique challenges when studying for Step 1 and Step 2. We're supporting a growing number of US clinicians in the market with world-leading medical knowledge.
Find the AMBOSS office in Chelsea, easily accessible by multiple subways lines and national trains from Penn Station.
Life in New York
New York attracts those who are a little unconventional – who hustle and are ambitious. At AMBOSS, you'll thrive when you lead with kindness, are ambitious, like to run fast, and achieve great things.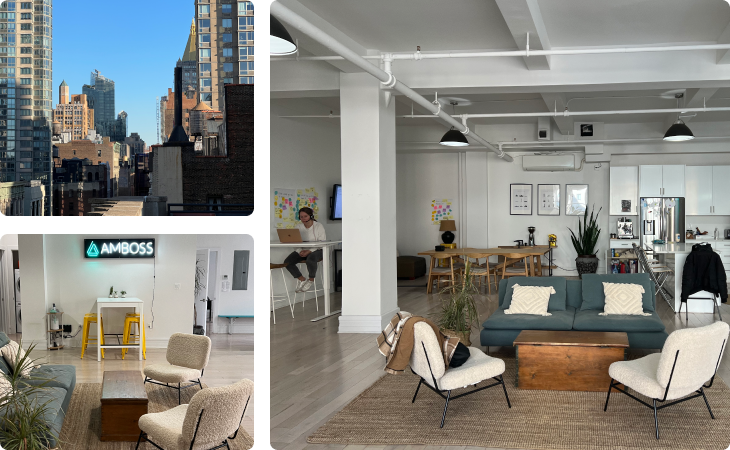 Meet the team in New York
Open Roles in New York
There are currently no open roles with the filters you've chosen. If something is in line with your interest and expertise, but not in your location or department, we'd love to see your application.
VIEW ALL