An Interview with Emma Ruderman, Medical Editor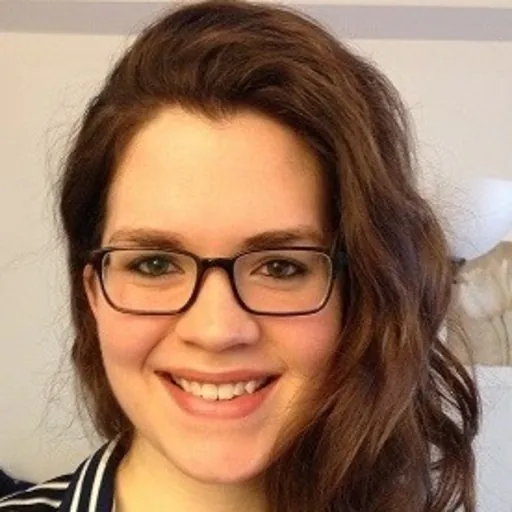 How did you land at AMBOSS?
Very fortuitously! Following my residency in internal medicine, I did a second residency in preventive medicine & public health, where I had the chance to work on a variety of projects involving research, writing, and medical education.
I really enjoyed this, and as I started to consider my career plans post-residency, I was hoping that I'd be able to find a position where I could continue that kind of work.
Around that time, having never heard of AMBOSS before, I stumbled across an ad for it somewhere online. Intrigued, I went to check out the website, and came across the Careers page with a listing for a very interesting looking job…
What does a typical day as a medical editor look like?
As an editor on this side of the pond (I'm in NYC), the time difference means that meetings with any Europe-based team members are scheduled in my morning hours. This includes regular meetings such as our weekly editorial team meetings or company-wide updates, as well as checking in with co-editors about articles we're working on, or with non-editorial folks about any other projects I might be involved in at the time.
After that, and checking in on Slack (I love seeing the questions on our #askanamerican channel, plus there are always some interesting non-work related updates on our team's #teatime channel 😄), the afternoon hours tend to be a quieter time that allows for more focused work.
This includes editorial work on articles in various stages (depending on the day and our current team goals, I might be outlining and writing initial edits, or incorporating feedback from a cross-checking editor or copyeditor), as well as non-editorial projects. For me, these have included applying for our accreditation as a CME provider in the US, brainstorming marketing strategies for US clinicians, and working with our search team to optimize our search results for clinicians, among other things.
What do you love the most about being a medical editor?
By far, what I love most is the opportunity to be personally involved in creating a product that I wish I could have had access to as an internal medicine resident!
Having been in those residents' shoes and knowing just how stressful residency can be, I really enjoy getting to leverage that clinical experience, along with my editorial skills, to design something that will make their everyday lives easier and help them provide the best care possible to their patients.
What has been your favorite project at AMBOSS?
I really enjoyed working on our Transition to Residency project earlier this year. It was a series of articles designed for graduating fourth year medical students who were just starting residency.
We created articles on topics such as the Daily life of the intern, Navigating stressful situations in residency, and Communication in residency. These were filled with practical, day-to-day advice on surviving (and thriving!) during residency — from giving effective sign-out to colleagues, to having difficult conversations with patients, to prioritizing self-care and mental health. We poured a lot of hours into these guides, and I'm really proud of how they turned out!
---