An interview with Kasia Zadlo, Tech Talent Acquisition Manager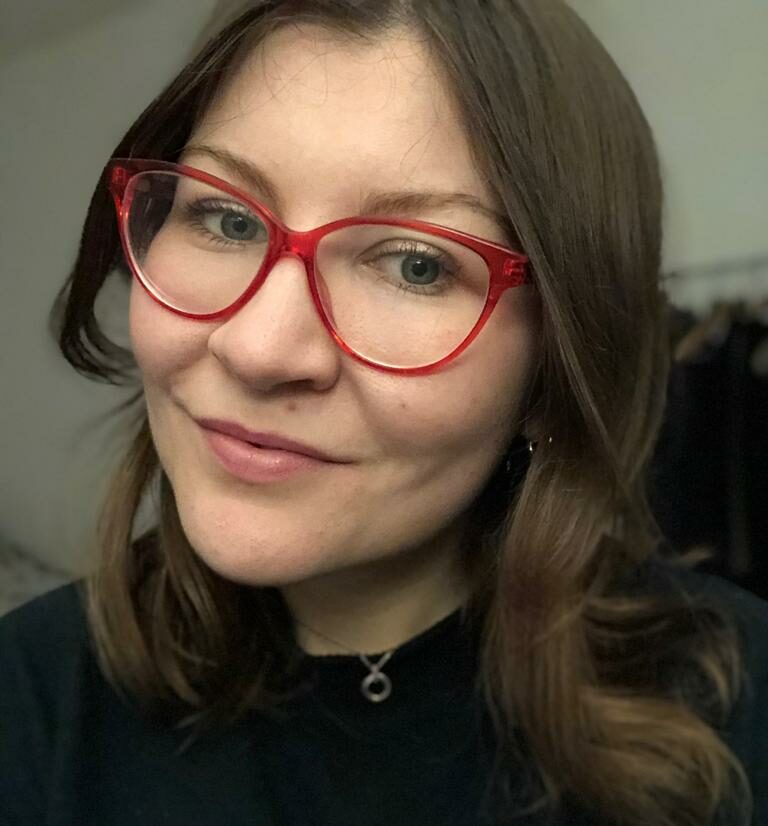 How did you end up at AMBOSS?
I heard about AMBOSS from a friend, who has introduced me to the company. The impression was very good, and I was waiting for the perfect role to be open for me to apply.
I have been supporting various startups in Berlin for three and a half years, but I've never had a chance to work with a product I adore so much, until I joined AMBOSS.
What has surprised you the most in your time at AMBOSS?
What surprised me the most is the amount of care the people give here. I joined AMBOSS during very difficult times— it was April 2020, during the first lockdown in Berlin.
From day one, everybody I interacted with has been very open. I really consider AMBOSSians to be some of the most caring, kind-hearted people I've ever worked with. The feedback culture is very strong here, and I've seen many changes that have been implemented based on employees' needs which are tracked by regular surveys and feedback cycles. At the same time, I appreciate the transparency when things don't go as planned.
What's your favorite thing about working on the Talent Acquisition team?
As a Talent Acquisition Manager, I have the chance to shape AMBOSS's future by finding the right people at the right time for the right teams.
In recruiting everything matters: timing, interactions, engagement, communication, feedback, good search, patience, network, and a bit of luck — it's a mix that keeps this profession so exciting and different every day.
My approach in hiring is to remain as human as possible. Every conversation matters, every candidate deserves to be treated with top-notch communication and transparency, and receive feedback after an interview. Since the beginning of my career, my personal goal has been to create the best possible candidate experience, not only for the people we end up hiring but also for those who we don't find a place for.
I am very lucky to work with a wonderful Talent Acquisition team, full of dedicated, supportive, and talented individuals. We can really count on each other, I love the way we celebrate each other's successes!
What's the biggest challenge you've encountered in your role?
Throughout my experience, I was hiring for various roles, for different locations and seniority levels. From hiring for Berlin offices for all possible positions, to hiring business development managers in Latin America, or medical editors in the US, to the country manager in Russia.
Since the beginning of 2021, I've been entirely focused on recruiting for the Engineering department, which was a big change. Hiring tech roles is a challenge itself, and because it's a bit tough, it gives me a chance to stretch my skills as a recruiter, try different ways, and learn the domain to find the relevant people. It's a sweet challenge, not easy, but very rewarding.
What else have you gotten involved with at AMBOSS?
I'm currently working on two projects in addition to my daily recruitment function:
A data-optimized hiring project. We want to make data-informed, transparent recruiting the new normal. Through this, we would like to optimize the candidate experience, offer acceptance rate, and time to hire. I am very satisfied to see that many of the outcomes of the data project eventually became company goals.
I am also facilitating a training session for all AMBOSSians who are involved in the recruitment process on a module called 'interview training'. The interview training focuses on developing interview questions, a structure on how to write objective evaluations of candidates, the different stages of AMBOSS interview processes, and the value of each step. We believe this is necessary to deliver the best possible experience for everyone involved.
I find both projects extremely valuable and impactful in our daily work.
Any advice for someone looking to join AMBOSS?
Get familiar with us. We have plenty of interesting content on LinkedIn, check out the Engineering blog on Medium, and carefully read the candidate presentation you will receive once you apply.
Bring your curiosity, ambition, and your true self — we are looking forward to getting to know you. Who knows, maybe we will have a chance to impact the lives of millions of people together!
---