An Interview with Shannon Phelps, Campus Communication Team Lead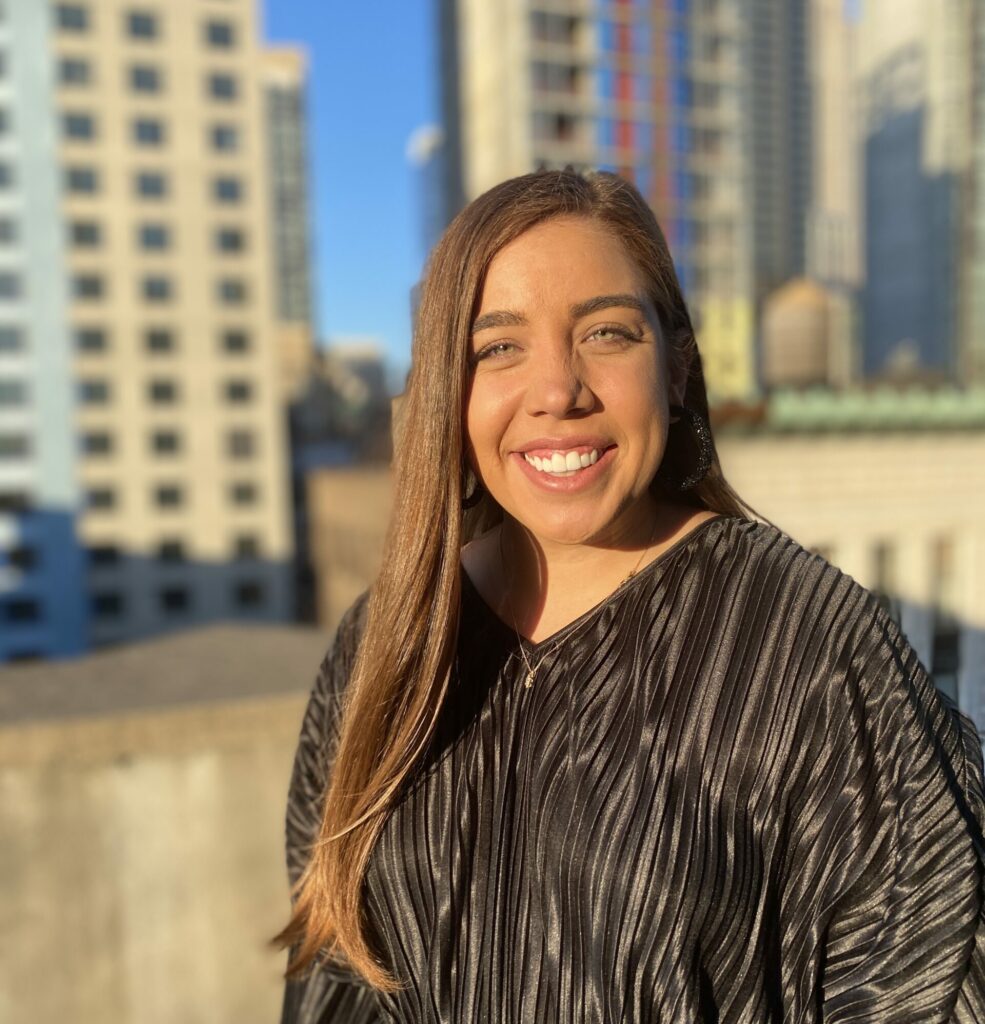 How did you land at AMBOSS?
In 2017, I decided to take a big leap and move from North Carolina to New York City. After a year at an intense sales job and rewarding volunteer work, I found AMBOSS.
I originally applied for a Campus Communications Assistant role. After the first interview, I was called back that afternoon for the Campus Communications position instead. I had to make a ten minute video on something I was passionate about.
After putting this together, I got a follow up interview saying I hand landed the Campus Communications position…and the rest is history!
What does a typical day look like for you in the Campus Communication Team? (If there is such a thing!)
Truly everyday on the Campus Communications Team is unique! It always starts with a meeting in the morning with our entire US Roadshow Team to discuss upcoming webinars, events, and projects.
After that it can go many different ways. The majority of the time I'm meeting with other members of the team to discuss presentations and projects. Other times I'm preparing for webinar sessions with students. As of a few weeks ago, I'm also back on the road — the team is testing in-person events again!
To say this team works around the clock presenting is an understatement!
What about your role brings you joy?
To have the opportunity to be on the frontlines with the students is unbelievably rewarding!
When I started a few years ago, we would speak to students and no one had ever heard of AMBOSS. Now, students come up to us to share stories about how much the product has helped them with their studies, and to become better physicians.
It's truly difficult to put into words the expressions you see when students are talking about how much they love AMBOSS!
What is your favorite memory from your time on the road?
Choosing one memory would honestly not be possible! My time on the road has been lengthy, since I've been to almost every American medical school. I will always cherish the memories of going to Nashville with Taelor, Las Vegas with Steve, the islands with Syed, and endless places with all of our Berlin office visitors!
If I had to pick the funniest memory that happened time and time again, it would be when I continued suggesting biscuits for breakfast to our Berlin visitors. Finally, after someone asked me why I kept suggesting cookies in the morning, I realized biscuits in English don't translate well, and we had a big laugh!
Do you face any challenges working in Campus Communications? How do you overcome them?
As someone who entered AMBOSS with no medical background, it can be daunting to know if you're always providing the best information that students need.
When presenting such a great product like AMBOSS, and seeing the reactions that students have, I have full confidence that I'm providing a great way for students to become better doctors. Always asking questions and seeking information is how I stay on top of current changes and trends that the students may face.
What about your role or team surprised you when you started?
I would have to say the AMBOSS culture! I was highly unprepared for the kindness and openness that everyone at our company embodies. Within our US Roadshow team I've made strong bonds with everyone that I've been able to go on the road with (being together multiple days with little separation makes your team from coworkers to great friends!)
In my new role as Team Lead it has been a whole new set of challenges, and exciting times learning how to fit into a managerial position within the team.
What do you and your teammates look for in a new joiner, and what's your advice for anyone applying?
The main attribute in being a member of the Campus Communications team is to have presence when you enter a room.
You're the person who is the expert on the AMBOSS platform and who students direct questions to. You'll have to share information in a confident way! The team needs people who are eager to learn and excited to engage with students.
My main piece of advice for anyone applying is that this team truly gives you what you put into it. I've created lifelong friendships and mentors, amazing travel memories, and lifelong working skills.
---