Getting to know Eugenio Ciccale, Product Designer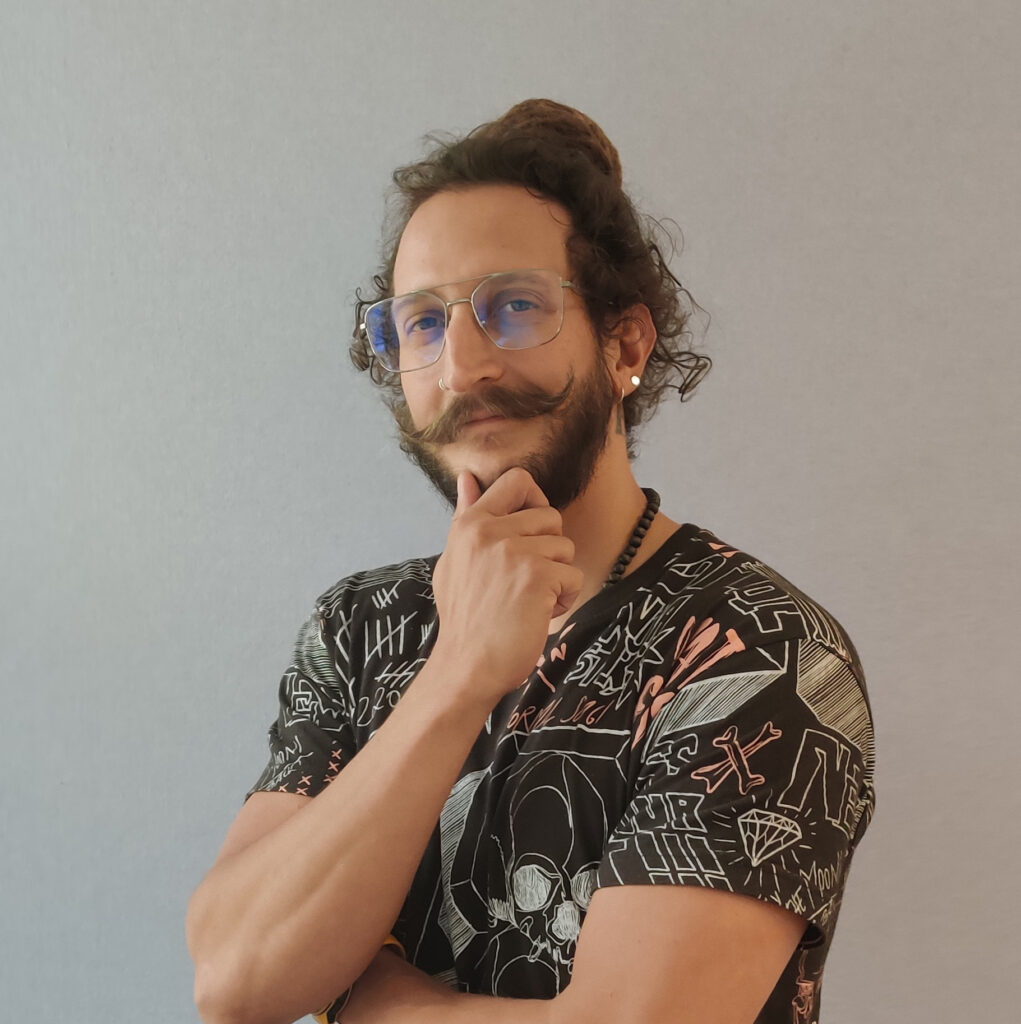 How did you end up at AMBOSS?
It was a bit unexpected because I wasn't looking for a new job. My previous employment relationship was coming to an end and I was planning to take time off for myself and my personal projects.
I signed up for a website that matches your professional profile with companies looking for related positions and got a match with AMBOSS. I had my first call four months before joining AMBOSS. Even though I was planning to take a break, there were some things about AMBOSS that got me interested — the transparency of communication, the kindness of the people I talked with, and genuine interest in not only my professional skills but also my personal traits.
I felt supported and listened to by the HR team, and later on by other people involved in the interview process. This helped me realize that AMBOSS was a good opportunity for me to continue growing professionally and personally while working on a product that has a positive impact on our society.
Everyone I met during the interview process helped me make the decision to join AMBOSS in the end, and I'm happy to be here!
What's your favorite thing about working on the Product Design team?
Being able to learn from other designers and see their different work methodologies with our unique blend of competencies — this makes us better designers and helps us deliver the best work we can as a team, while contributing to the larger success of AMBOSS.
I also really like the feedback sessions which help me improve my designs whether it is early, mid, or late work. The feedback sessions depend on the size of the project we're working on, but usually involve one-on-one and team-wide feedback sessions.
What has surprised you the most since joining AMBOSS?
I've been vegan for more than 5 years. Although it has become a more widely known lifestyle, I haven't worked with companies that have had as many vegan foods and snacks options as AMBOSS. This keeps me healthy and boosts my morale, creativity, and productivity.
What has been your biggest challenge so far?
AMBOSS is primarily a data-driven decision-making company. It has been a challenge to not let my creativity be constrained by numbers. When using data to back up my designs, I feel I give superpowers to our beautifully crafted UI and, more importantly, drive a better user experience.
So far the biggest challenge has been improving the experience of our memberships and packages with which users can access our Medical Library, Questions Bank, Study plans, Anki Add-on, and many other features.
Gathering relevant data about this has helped to have an authentic feeling for our target group and the problems they are facing which ultimately became super useful in brainstorming sessions and design decisions to create a seamless and transparent experience for our users.
What else have you gotten involved with at AMBOSS?
I have the chance to contribute design solutions to different teams, including our Website and Growth teams. I have also been able to provide designs for landing pages and A/B testing experiments for our public Medical Knowledge library.
I also got involved in the yearly AMBOSS internal hackathon, an amazing initiative where I got to work with other colleagues that I wouldn't normally work with. It's an excellent way to work on something different from our everyday work while having fun, creating, innovating, and trying out ideas for four days. I was able to create two projects, one of which won a prize.
I also play on the AMBOSS football team every once in a while (we got 3rd place in last season's Startup League!).
What advice do you have for someone interested in applying to AMBOSS?
AMBOSS is more than just another startup. Its mission statement aims to empower all doctors to provide the best possible care and its culture thrives on embracing diversity and rewarding impactful work. AMBOSS is looking for creatives, leaders, visionaries and it's about each one of us bringing a different set of skills and passion to a challenging industry.
My advice is to be a humble and generous team player. The product team defines the new frontier of medical products and seeks to create the most inspiring and engaging user experience in the industry.
---