An interview with Claudia Collu, Marketing Director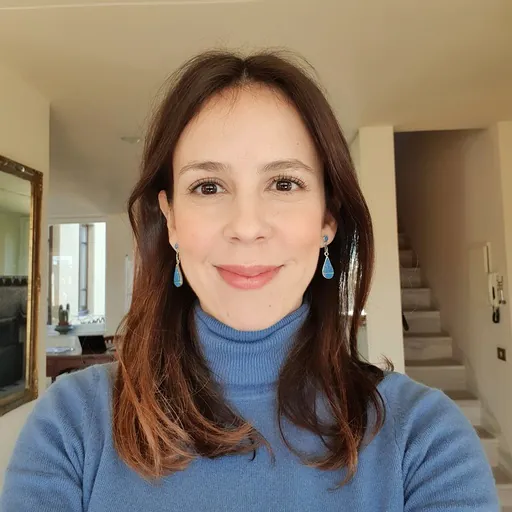 Claudia is Marketing Director and responsible for the AMBOSS office in Cagliari, Sardinia. She shares what three words she'd use to describe the marketing team, what to expect when visiting the local office, and what surprised her when starting at AMBOSS.
Describe your team in 3 words.
The marketing team is brave, caring, and international. I guess I choose these words because they represent values I identify with.
What does a typical day look like for you?
My routine is quite seasonal. From spring to autumn, the office is filled with laughter, busy white boards, and aperitivo plans with colleagues from around the world. In 2022, we hosted 230 stays for a total of 1200 nights spent by AMBOSSians in Cagliari.
Most visitors come in for workshops, so the pace is intense. People are sleeping, working, and exploring Sardinia as a group which requires strong adaptability and collaboration. The joyous memories we share are a propeller to our company culture. I feel very lucky to be exposed to the ambitions and workstyles of so many AMBOSSians.
But my responsibilities in the Cagliari office are only a fraction of my duties. As Marketing Director, I juggle managerial, operational, and strategic goals together with the commercial departments, and in support of my superstar team.
We're currently (re)building the B2B marketing team. It's a project full of opportunities, and expectations! I can't wait to look back on this time with pride for what we've accomplished.
What challenges are unique to your team at AMBOSS? Can you give an example, and how you've overcome it?
Great marketing looks easy. The truth is that the creative process is a meticulous removal effort. Our editorial and product teams find success in the delivery of many articles and product features, while marketing is measured on its ability to generate interest through a simplified, yet compelling, message.
Another difference is the perspective. For us, it all begins and ends with our target audience — not the company or product. It's our empathy towards medical students and doctors, their desires and endeavors, that triggers relevant storytelling and ensures go-to market success.
What surprised you most when you started here?
That's a tough one, there were so many things! My fascination for the medical education industry. Leadership sleeping on a mattress in the living room while newbies have their own bedroom. Our very well stocked bar. People's kindness. Someone's child.
What's the best thing about working on your team?
The best thing about my team is the team itself. I thrive when surrounded by people I admire. And when failure happens, as it does from time to time, it's our sense of belonging that propels us forward.
Another thing I love about marketing at AMBOSS is that our audience is complex and layered, a very interesting challenge for an experienced marketer.
What would you say to someone looking to join your team at AMBOSS?
Look no further, you have landed!
Being able to contribute to medical healthcare worldwide provides a higher sense of purpose; something every AMBOSSian enjoys, but very few companies can offer.
Also, AMBOSS is an established and successful company that still maintains a startup approach to work – the best of both worlds.
My recommendation to candidates is to make the most of their recruitment process. The more you learn during this phase, the better decision you'll be able to make.
---