An interview with Jared Eichler, Senior Field Sales Manager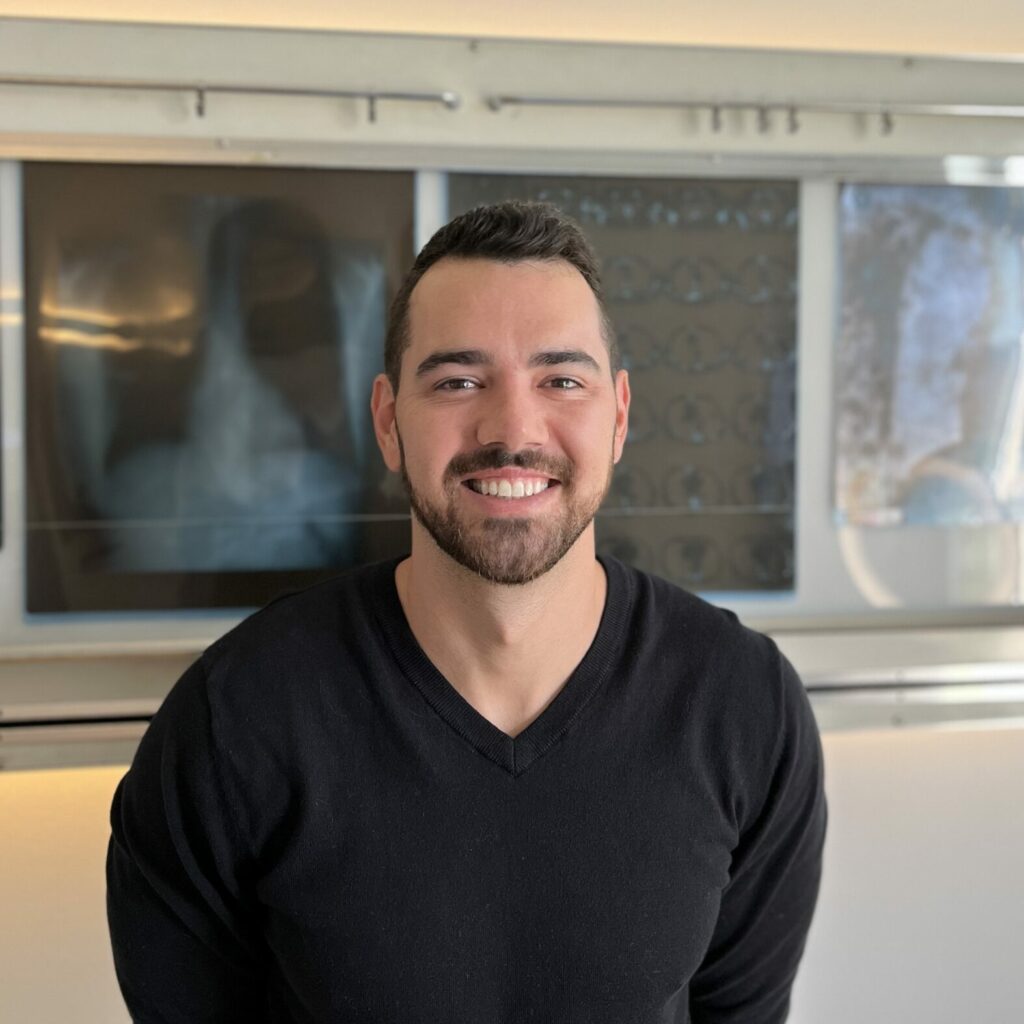 Meet Jared Eichler, part of the AMBOSS sales team. Learn what it was like for him to interview here, why customers love AMBOSS, and more!
What was your interview journey like at AMBOSS? 
It was a streamlined process that was quick and efficient. Everyone I interacted with was fantastic, and I always knew what the next steps in the process were. It allowed me to be myself, have some good conversations, and learn about the company. It all went well because I'm here at AMBOSS now.
There were four different stages in the interview process. I initially met with a talent acquisition manager, and we talked about AMBOSS and my background. Next, I met my hiring manager, and had a more in-depth discussion. Then, there was a third interview with a couple of other people that included a presentation on my behalf and exploration of the AMBOSS product. The final step was an interview with one of the Co-CEOs, which I really appreciated. It was a great process overall.
Why were you motivated to apply? What about AMBOSS appealed to you?
I was excited to apply because I was already familiar with AMBOSS, having been in the medical education industry for a while. I knew that AMBOSS was a high quality product, and had met a few people from AMBOSS at industry conferences. Everyone seemed fantastic, and it seemed like a great company culture to be a part of.
"While I was going through the application process, I already knew this was a great company and product to be part of, and since being here everything I've seen has reaffirmed that it's a great place to be."
What are your suggestions for candidates?
For anyone looking to apply, I would definitely recommend getting to know as much as you can about the product and users. I think that will give you a really good understanding of what the AMBOSS goals and mission are, and why the company has been so successful. I think you'll appreciate that you could be potentially working for a company that's making a really big difference in the lives of medical students and clinicians around the world.
What did you think about onboarding week?
It's been fantastic so far. AMBOSS flew me out to Berlin for orientation, it's my first time visiting Germany so that's very exciting and a great experience. It's been relaxing, but you're also learning a ton about the company, product, and journey you're going on. It's great to meet all of my coworkers. I'm working remotely for the AMBOSS sales team from the US, and really appreciate getting to meet all of these people and interact with everyone in person. I couldn't say any better things about onboarding week.
What are your initial thoughts about the culture here? How would you describe it?
It fits me really well. You have a nice blend of professionals who are motivated to do a great job day-in and day-out, but it's also a very relaxed atmosphere. Everyone is extremely friendly, and you're not expected to wear a suit and tie into the office every day. You can really be your authentic self and not look like you're trying to be someone else. I think that lets you produce the best work you possibly can.
Why do customers love AMBOSS?
Customers love AMBOSS for a variety of reasons, but if you look at the customers we're helping, this is a complete product for students and clinicians. From day 1 when a student gets into medical school, they can use it to learn core concepts, but they can also use it as a reference tool that can save lives, as they become a practicing clinician and are working with patients. It's a fantastic product from start to finish and that's why students and clinicians love it equally.
Has anything surprised you since joining AMBOSS?
One thing that's been great has been that it's very relaxed when you're starting out. They give you a lot of time, and perhaps you need some patience when building up to starting your role. You're going to learn a lot, but there's no expectation to rush into things, take the time to learn as much about the product and company as you can.
Can you tell us about the AMBOSS sales team?
I'm part of the US AMBOSS sales team, and it's a small, tight-knit team that's growing rapidly. After being at orientation for a week in September, I've made really great relationships with my team, and I can say they're now friends of mine. The team works really well together, and I'm really looking forward to working with them and seeing what we can accomplish together.
On the B2B side, my customers are institutions and medical schools providing the AMBOSS product to their students, as well as clinician and residency programs that use AMBOSS at the patient support level.
Most of the team is spread across the US, but located in New York, I'm based in Dallas, Texas covering the western half of the US. But there are some people based in Nashville, some in Tampa, Florida, and we have some people overseas as well.
Any remote working tips?
One of my tips might be to be open and flexible in meeting with your teammates virtually, even though there are opportunities to meet in-person. AMBOSS as an organization really supports remote workers. People are very respectful of different time zones, and when meetings are set, they work with your time zones. You feel like you're part of the organization even if you're not in the office everyday. If your first time working remotely is with AMBOSS, you may really like it.
What's one thing most people don't know about you?
My favorite golf course in the world is in Ireland. I love golf and got to play there with my fiancee (now wife), which was a great bonding experience.
Can you tell us about your dogs?
I have two dogs, brother and sister golden retrievers, Winnie and Walter. They're 2 years old. They're my world, I love them so much. I probably talk about them too much, and love to show pictures of them.
Where's your favorite place you've ever traveled?
Aruba. I've been there a couple of times and it's a great place to visit. Every time I go it's perfect weather, beaches are beautiful, there's lots of things to do. I can't wait to go back.
---